Placement Album Tour
POSTPONED: Watsky
Travis Thompson, Danny J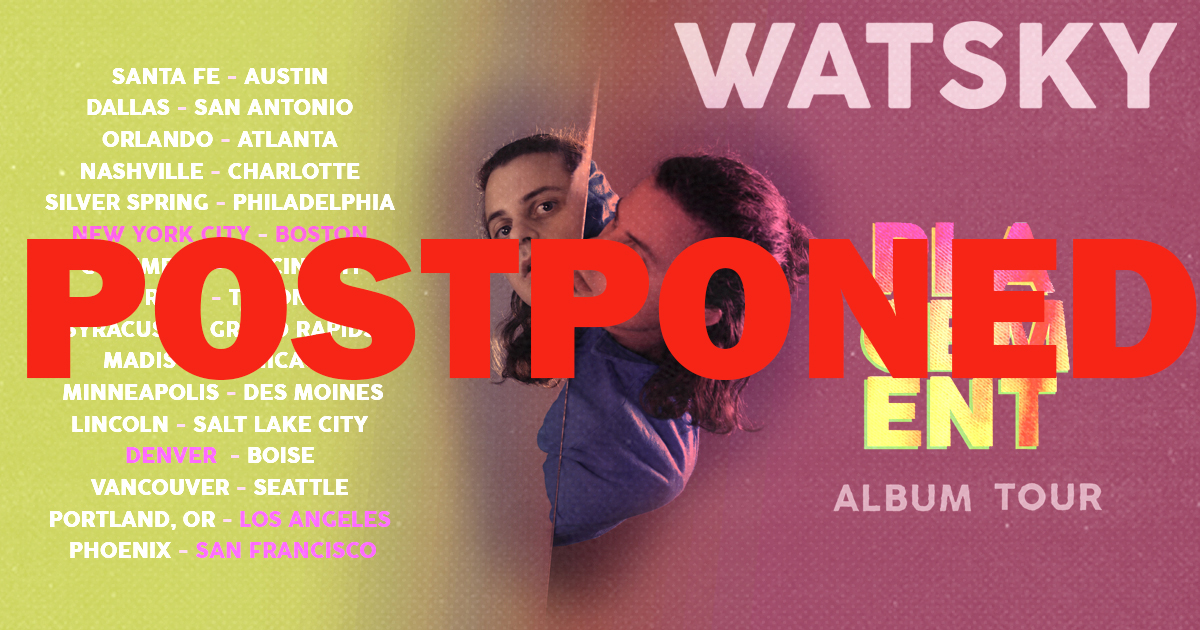 Show | 8pm // Doors | 7pm
The April 7th Watsky show at Union Transfer has been postponed to a date to be determined - All tickets for the new date will be honored - If you cannot make the new date, we will refund your ticket - Please wait until the new date is announced (unless the original concert date has passed) to inquire about a refund - Thank you for your patience and understanding!
Watsky
Watsky has made a career of experimenting while maintaining consistency. Even as his hip hop has evolved to include elements of rock, jazz and orchestral arrangements, he has held true to his distinct blend of occasionally funny, often virtuosic, always honest wordplay. A product San Francisco's spoken word poetry scene, Watsky has appeared on HBO Def Poetry, Ellen, NPR, PBS, Lin-Manuel Miranda's Hamilton Mixtape, toured extensively with his live band, and accumulated over 200 million YouTube views. In 2016 his new album x Infinity reached #4 on the Billboard rap albums chart, and his debut essay collection, How To Ruin Everything (Plume/Penguin/Random-House), was a New York Times bestseller. Shortly after, he released his 2019 album Complaint and tour extensively.
---
Travis Thompson
Travis Thompson is a 22 year-old rapper from Burien, WA, a Seattle suburb just 5 minutes outside of the city. Thompson sent his career skyrocketing with the release of attention grabbing Singles and Visuals like: "Father Forgive Me", "Need You", and "Hold Me Down" over the course of 2017. Following up with a North American Tour with Seattle Rapper 'Macklemore', and an appearance on the 'Tonight's Show w/ Jimmy Fallon', he hasn't looked back since. In a remarkably short amount of time, Thompson has created an impressive "come-up" story that's impossible to ignore. Travis brings a refreshing blend of authenticity and lyricism to catchy music, and the numbers to back it up. With Millions of Video Views and on-demand Music streams, and a fanbase that continues to grow every single day, it appears that Travis Thompson is here to stay.
---
Danny J
Danny J. (fka Daniel J. W!shington) describes his music making process as the integration of the two sides of his brain: the fantasy & the reality. His songs represent the safe place where these worlds coalesce and interweave. Danny's music career started in 2008 as a producer and vocalist in Boston-based groups partyboobytrap and Time Crisis. He then moved to Los Angeles where he released several EPs under the names Daniel J. W!shington and GLOWth; produced for artists including George Watsky, F. Virtue, and Dick Van Dick; and recorded as a member of Hunny & Danny and Special Lonely. Danny left LA for a monastery in rural Vermont in order to pursue the spiritual path full time – however music continued to be his passion and most potent influence in life. In 2019, Danny J. released Fire Sign, his full-length debut and first release under the new, simplified recording name. Written and recorded over the course of 5 years, Fire Sign is the result of patience, drastic life changes, discomfort, and learning to be with it all. Now living in the Philadelphia area after having left for over a decade, Danny J. is teaching music and mindfulness to the youth, while recording and producing new albums by Hunny Gale and Denise Casey to be released in 2020.