WKDU 91.7fm Presents
Oh Sees
Prettiest Eyes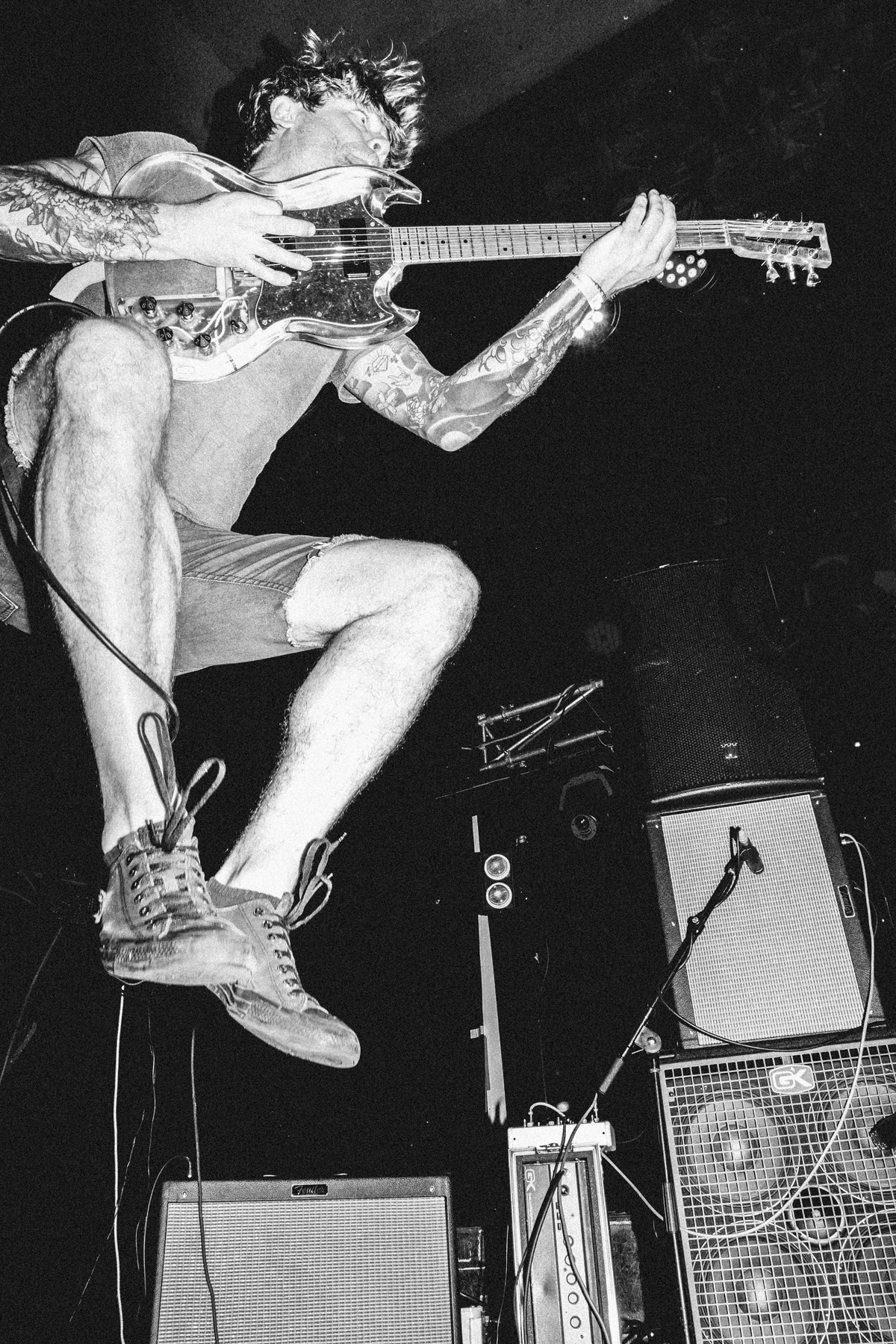 Show | 8:30pm // Doors | 7:30pm
Oh Sees
Crack the coffers, Oh Sees have spawned another frothy LP of head-destroying psych epics to grok and rock out to. You'll notice the fresh dollop of organ and keyboard prowess courtesy of "Memory of a Cut Off Head" alum and noted key-stabber Tom Dolas…the Quattrone/Rincon drum-corps polyrhythmic pulse continues to astound and pound in equal measure, buttressed by the nimble fingered bottom end of Sir Tim Hellman the Brave and the shred-heaven fret frying of John Dwyer, whilst Lady Brigid Dawson again graces the wax with her harmonic gifts. Aside from the familiar psych-scorch familiar to soggy pit denizens the world over, there's a fresh heavy-prog vibe that fits like a worn-in jean jacket comfortably among hairpin metal turns and the familiar but no less horns-worthy guitar fireworks Dwyer's made his calling card. Perhaps the most notable thing about Smote Reverser is the artistic restlessness underpinning its flights of fancy. Dwyer refuses to repeat himself and for someone with such a hectic release schedule, that stretching of aesthetic borders and omnivorous appetite seems all the more superhuman.
---
Prettiest Eyes
"Very pleased to be working with these boys…
I first saw them ages ago at the Sattelite and they were cake-takers that night…now, they are stronger and weirder than ever.
I couldn't believe this new batch of tunes and their bananas-energy live show and, their fans are hard-core heads, just a soup of dance and mouths agape, brutal, fractured, pogoing beats played by Pachy, also the singer, belching out vocal smoke rings in the laser light above the din they are flat out commands, militaristic in their delivery and yet catchy, like you like em.
Marcos, an extro-sensual bassist who climbs inside of your mind-clothes while grinding out aggressively greasy throbs and pulls and Paco, the keyboardist who at times plays reeling wailing lines that could be mistaken for a number of other instruments…and the hair on this dude.
I have a hard time remembering how nice his face is offstage, all you can see is a whip wigging out they are captivating, they are odd, they make strange and interesting choices…futuristic and yet drawn from the same sonic sludge that all mankind derives from they live and breathe early Los Angeles punk vibes while still innovating at every turn.
There is electricity in this sound, they simply rule and what a pleasure to hear the album doesn't stray far from what makes them just melt it in person.
Recorded perfectly to harness the animal on a nice inanimate slab of plastic you can take home. For fans of Screamers, Suicide, Chrome, and yes, a hint of a down unda Birthday Party" – John Dwyer (Oh Sees)